Hello everyone! A quick update before we begin. I am going to try to post every other day instead of every day for the remainder of Blogmas. As many of you have noticed, I tend to skip a day anyway so it shouldn't be too much of a loss. I just think that with all of the stress I am going through right now, if I post every day, this blog will become a chore by the end of December. And what a shame that would be.
Now, back to your regularly scheduled Blogmas sHeNaNiGaNs.
I finished my Goodreads challenge of 75 books back in November, and have since read two more books. Needless to say, I am in a super intense reading slump right now but I can feel myself slowly clawing my way back out of the rut (knock on wood).
I read a ton of absolutely amazing books this year (and some pretty sincerely awful ones as well) so of course I want to share them with you all. more like throw them at you until you read them  don't reveal my master plan
Today I am linking up with The Broke and The Bookish for their weekly Top Ten Tuesday prompt.
Yay~
Now for the list! In no particular order…
Before I Fall by Lauren Oliver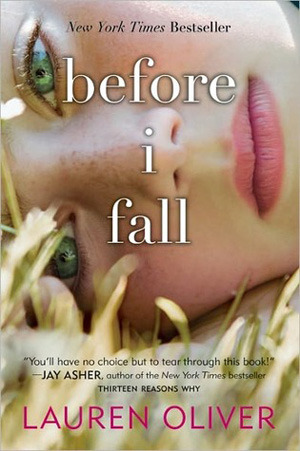 I went into this book having REALLY low expectations. The book is pitched as Groundhog Day meets Mean Girls, and obviously, a premise as great as that is unattainable, right? Wrong. This book was everything it could have been, and more. And the cherry on top for me was that I got to go and see the movie with two of my best friends.
Rating 5/5
The Strange And Beautiful Sorrows of Ava Lavender by Leslye Walton
Pardon me as I cry my eyes off at the beauty that is this book. For the life of me I COULD NOT get into this book at first, but as I read I found myself utterly enthralled with the characters and the story. The writing is just so lyrical and poetic. I actually used a passage from this book as my senior quote!
TW: (There is a very upsetting scene at the end of the book, which is honestly the only reason I couldn't give this book five stars Ava is raped by a supporting character because he thinks she is an angel… yeah)
Rating: 4/5
The A Court of Thorns and Roses Trilogy by Sarah J Maas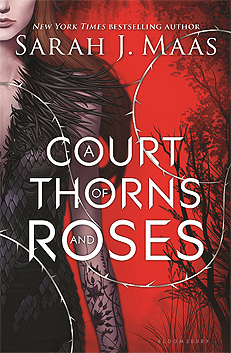 Holy heckity heck, man. This series ranks up there with Cassandra Clare's Shadowhunter books, for me as an all-time favorite. Maas's writing is simply spellbinding and Rhysand, and her characters are complex and beautiful *cough* Rhysand, and even though the books were super long, I found myself flying through these books super fast. Plus the romance is so swoon-worthy. Reading these books makes me want to check out Maas's other series Throne Of Glass really badly. They're definitely on my TBR for the new year!
Rating: 5/5
Ready Player One by Ernest Cline

I cannot even begin to describe the sheer amazingness that is Ready Player One. I am by no means a gamer, but I really really love the 1980s (it's part of why Stranger Things appeals to me). And this book is BRIMMING with '80s references and pop culture. Plus, if you didn't already know, it is being adapted into a movie by Steven Spielberg! The second trailer actually just dropped a few days ago and it gave me chills. I cannot wait to go and see it on the big screen in March!
Rating: 5/5
All The Bright Places by Jennifer Niven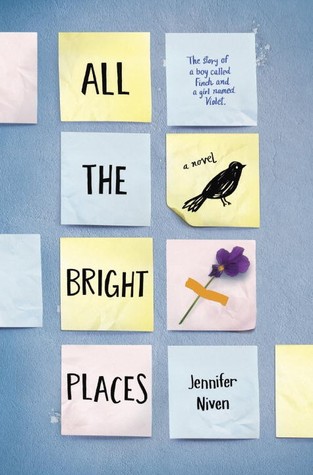 Just thinking about this book makes me want to bawl my eyes out. As someone who absolutely loved TFIOS, I was instantly enamored with this story of Violet and Finch. One of whom learns to live, and the other who intends to die. Yeah, I cried about forty-seven buckets while reading this. Of course, if you look at it realistically, there is some issue with the romanticization of depression and suicide. But I am willing to overlook all of that because the ultimate lesson is just how much one person's life can affect another, and how the loss of that life and affect them even more.
TW: (Finch does die. He kills himself. It is not graphic. But there is a scene earlier in the book where he swallows a hand full of pills and then has to go to the hospital)
Rating: 5/5
The Hate U Give by Angie Thomas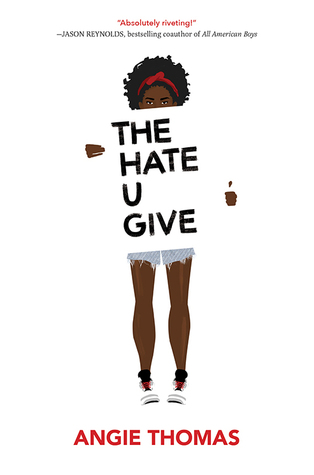 I found this book extremely hard to read. As someone who has never experienced the kind of racism discussed in the book, it was like watching everything happen through the eyes of someone who has, but not being able to do anything about it. I personally live in the deep south, and you would be surprised how many people are against the Black Lives Matter movement. This book explains the movement in a way that is understandable and heart-wrenchingly honest. If I were in charge, I would make everyone read it, simply because it could serve as a wake-up call that a lot of Americans need.
TW: (Police brutal. A boy is shot by the police.)
Rating: 5/5
A List of Cages by Robin Roe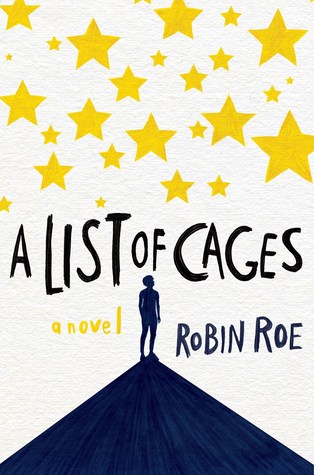 Wow. Just… wow. This book was somehow the most precious thing I'd ever read but also managed to RIP MY HEART OUT OF MY CHEST AND STAMP ON IT WHILE I WATCHED THEN PUT IT BACK INTO MY CHEST LIKE NOTHING HAD EVER HAPPENED.  I just wanted to protect the characters so badly!! Especially Julian. He was so sweet and smol and he didn't deserve any of what happened to him. But amidst all of the sweet adorableness, things got… intense. And not in a good way. There were some parts of the book where I literally had to put it down and go do something else for a little while then come back and continue reading.
TW: (A lot, unfortunately. Graphic descriptions of child abuse… some sexual abuse hinted at. Stockholm syndrome. Even psychological torture. Don't let the blurb or cover fool you. This story is very dark)
Rating: 5/5
Lord of Shadows by Cassandra Clare
*screams forever* WHY DID I READ THIS AS SOON AS IT WAS RELEASED NOW I HAVE TO WAIT TWO YEARS FOR THE FINALE. FRICKKKKKKKK. Cliffhangers… that's all I can say.
Rating: 5/5
The Iliad by Homer
I'm honestly just really proud that I made it through this without shooting myself in the eyeball. Like, it reached a point where I was like "if these gods are so keen to smite people why am I being excluded?". But that's not to say that it wasn't a good book. Homer's works are literally the foundation of modern storytelling, and having read this I can now see the parallels. Plus Achilles + Patroclus = OTP.
Rating: 4/5 (It dragged so badly!)
Wonder by RJ Palacio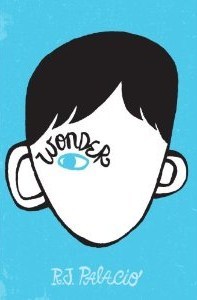 I just want to say up front that for this to be a middle-grade book, everyone should be required to read it. The story of Auggie Pullman just pulls at the heart of the reader, and you can't help but love him. I don't have any outward deformity, but as someone with a physical disability, I know how cruel the world can be to people who are different from the norm. Seeing how much Auggie struggled made me sob like a little baby at times. But I was very very please to learn that in the end, the moral is that we should all be a little bit kinder to each other.
Rating: 5/5
That was my Top Ten Tuesday post, guys! I hope you enjoyed it. Have you read any of these books before? What are your favorite books of 2017? I'll see you in two days!!