Welcome back to Blogmas here at I Was A Teenage Polar Bear. Please excuse my absence these past two days. Lately my mental health has not been everything that it should be, and so I had to take a lot of medicine yesterday and couldn't work.
Sorry.
However! I am here to atone for my sins. TWO POSTS IN ONE DAY Y'ALL.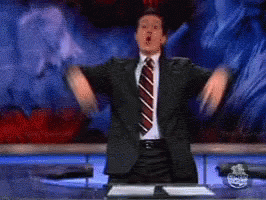 Today I thought I would share with you what is on my Christmas list. I just want to specify that I am very lucky to have  a family who is able to give me gifts for Christmas. I am not rubbing anything in anyone's face by asking for these few things. That would never be my intention.
So yeah, here is my wishlist.
I really want to learn how to play the ukulele. I mean, think of all of the cool people who play ukulele (Dodie Clark, Tyler Joseph, Vance Joy, etc.). I want to be cool.
I do not currently own a physical copy of the Bible. I haven't felt the desire to own one since I have a digital version on my phone. But I saw a really neat idea on Pinterest about personalizing a Bible and I want to try it next year as I read through it.
Icon For Hire Tickets
I would honestly love VIP tickets to see this show. At 65 dollars they are a steal, as there is a promise of meeting the band and receiving a signed copy of Ariel's book. I have wanted to see this band for almost three years and if I could go and see them in the new year, I would be exceedingly happy.
I currently have a school issued agenda that I use religiously, but it is falling a part. I really need a new one.
I don't really want anything else as my parents are already paying for repairs to my car from where I was in a wreck this year. I am very lucky that they are willing to pay for that, as well as the ticket I was issued (even though the wreck was not my fault).
So what's on your Christmas list? Do you have anything interesting? Do you prefer giving or receiving gifts?